WEEKLY BUSINESS ROUNDUP 9th July 2022 to 15th July 2022
July 18, 2022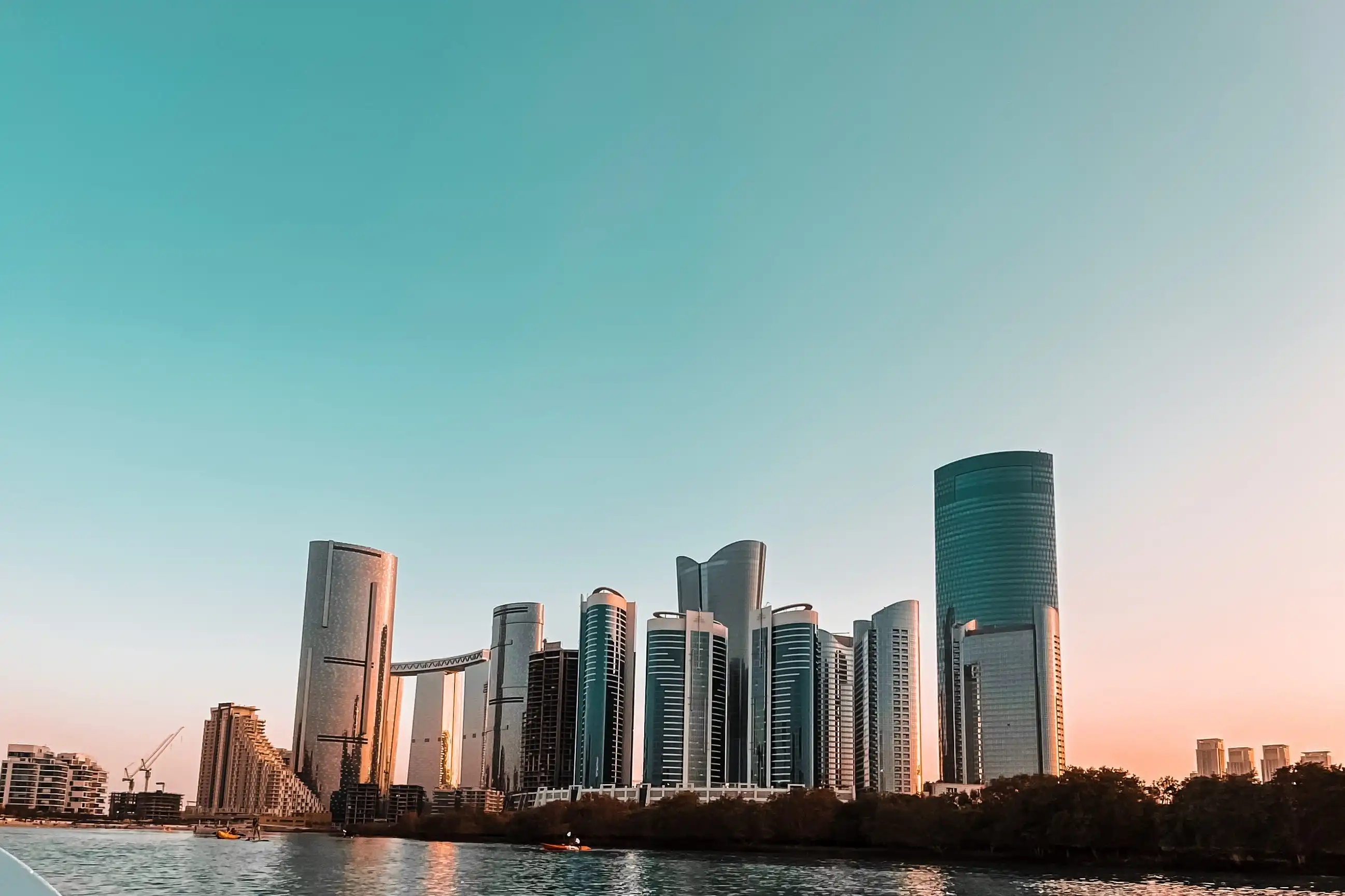 GCC real estate sector to witness acceleration, driven by Saudi and UAE
The real estate sector in GCC is set to undergo acceleration in H2 2022 owing to solid macroeconomic fundamentals. The 'UAE Real Estate Outlook H2 2022' report reveals UAE real estate sector has witnessed an upward trend contributed by rise in rentals and property prices. Moreover, transaction volumes in Dubai hit the highest total ever recorded in the region in Q1 2022. As per the 'KSA Real Estate Outlook H2 2022' report the Saudi real estate price index demonstrated 0.4%year-on-year increase in Q1 2022, driven by 1.8% y-o-y increase in residential land prices.

UAE President's first televised address to the people of the UAE
HH Sheikh Mohammed bin Zayed Al Nahyan, President of the UAE, in his first televised address to the UAE led his people through the roadmap of the future. The President focused on accelerating national development agendas along with a focus on ensuring residents in the UAE lead quality happy lives through various initiatives. The UAE President in his speech also reiterated the importance of private sector businesses in driving UAE's economic growth.

AED 3 billion space sector fund announced by UAE
UAE Space Agency announced a fund aimed at investment and development of the space sector to support new programs in space sector engineering, sciences, and research. The National Space Fund's first project to space is likely to be a constellation of advanced remote sensing satellites using radar technologies to provide unparalleled imaging capabilities.

UAE participates in third meeting for G20 Finance Ministers and Central Bank Governors
The UAE's Minister of State for Financial Affairs Mohamed Hadi Al Hussaini represented UAE in the third G20 Finance Ministers and Central Bank Governors (FMCBG) meeting held in 2022. Hosted in Indonesia, the meeting was centred around discussions related to the latest global economic developments and the likely effect of geopolitical challenges. The meeting looked at the G20 work plan aimed at bolstering and financing the health sector's readiness and the progress of the G20 finance track.

UAE Banks Federation's CEOs Advisory Council discuss latest developments within the sector
The UAE Banks Federation (UBF)'s CEOs Advisory Council held its second meeting for the year 2022 to discuss latest developments in the local and global banking and financial sector. The UAE Banks Federation further discussed the implementation of resolutions that were adopted in the CEOs Advisory Council meeting held in March 2022. Talks are in place to form a second council called CEOs Consultative Council to take a broader view from member banks' CEOs.

InterNations survey ranks UAE highest for expat living in the Gulf
The latest Expat Insider Survey by InterNations ranks UAE 1st in the Gulf region for expat living while globally UAE takes the 6th place in the survey. Globally the Expat Insider 2022 Survey ranks Mexico, Indonesia, Taiwan, Portugal, Spain, UAE, Vietnam, Thailand, Australia, Singapore among the best destinations for expats. These destinations were measured based on the following indexes – Ease of Settling In and Personal Finance, Expat Essentials Index, Working Abroad Index and Quality of Life index.

UAE Golden Visa now directly available from real estate developers
UAE's Golden Visa scheme offers attractive long-term benefits to the visa holders. With Dubai's real estate market recording AED 22.7 billion worth sales in June - the highest sales figures in the last 13 years - UAE real estate developers plan to further investments through Golden Visa. Customers purchasing property off-plan or with a mortgage now have the option to obtain 10-year residency in the UAE through a Golden Visa. The possibility to obtain 10-year residency through real estate will be prove to be a game changer in the country's real estate sector.

Al Etihad Credit Bureau integrates with UAE Pass to ease customer registration process
In a bid to ease the customer registration process on its Credit Report App, Al Etihad Credit Bureau (AECB) integrated with the UAE Pass to enable quick authentication for accessing an individual's credit report. As the use of credit reports and scores gain prominence, this move by AECB simplifies the process of accessing credit reports.

Dubai ranked world's top FDI destination for tourism
Dubai attracted AED 6.4 billion in FDI across 30 diverse projects in 2021. As per FDI Markets data, Dubai takes the top spot in FDI capital, projects, and job creation in the tourism sector in 2021. The visionary leadership of Dubai reiterated that it was the emirate's top-notch infrastructure and exceptional services that provided investors a conducive environment for business across sectors.

Dubai rents accelerate at fastest rate since mid- 2014
As per a leading commercial real estate service and investment firm, Dubai housing rents have accelerated at the fastest rate since mid-2014. Data reveals between June 2021 to June 2022, average leasing rates surged by 21.7% where villa properties recorded an increase of 24.7% and the cost of renting apartments increased by 21.2% during the same period.

RAK records 14% increase in non- oil foreign trade in 2021
In 2021, Ras al Khaimah recorded 14% increase in non-oil foreign trade in 2021 – marking an increase from AED 14.78 billion in 2020 to AED 16.83 billion in 2021 – as per data provided by RAK Centre for Statistics and Studies. Asian non- Arab countries ranked first, in terms of trade exchange volume in 2021, with a total of AED 6.25 billion followed by GCC countries with a total amounting to AED 2.98 billion.