WEEKLY BUSINESS ROUNDUP - 3rd September 2023 to 9th September 2023
September 11, 2023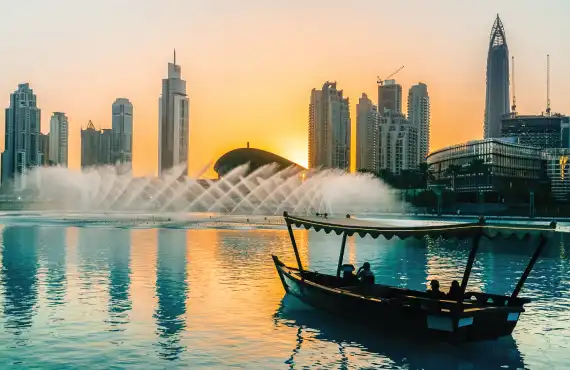 Saudi, UAE largest sources of remittances to Asia, North Africa
The proportion of foreign workers in the Gulf exceeds 70% of the population and Saudi Arabia and UAE are large sources of remittances to South Asia, North Africa, and Southeast Asia. Currently the Gulf region is focused on hiring local talent which is likely to impact the global remittance in coming years.
Plans to launch India - Middle East – Europe economic corridor announced at G20 summit
At the G20 summit held in New Delhi the launch of the historic India-Middle East-Europe economic corridor was announced. This mega initiative will involve Saudi Arabia, UAE, France, Italy, Germany, and US with an aim to drive connectivity and sustainable development globally. The announcement of a multimodal transport and energy corridor between India and Europe via the Middle East reinforces the deep connectivity India will establish with Arabia and Europe.
UAE announces ambitious plans to introduce effective solutions at COP 28 to combat climate change
Participants at the G20 Heads of State and Government Summit in India affirmed their interest in the ambitious plans UAE has set in motion to devise effective solutions which could combat climate change and help the country achieve net zero by 2050.
UAE firms benefit from government support to pension contribution, in case data is updated
Under the Nafis programme, UAE government bears 2.5% of the pension contribution amount for Emirati employees in the private sector. The UAE government covers the contribution account salary difference for insured Emiratis employed in the private sector on behalf of the entity during the first five years of their employment. This is possible only when the information and data of the employing entity and employer with the General Pension and Social Security Authority (GPSSA) are "continuously updated".
Non-oil business activity in Dubai marks expansion but at a slower pace
In the month of August, Dubai's non-oil private sector saw robust but soft expansion in activity compared to July. The seasonally adjusted S&P Global UAE Purchasing Managers' Index (PMI) fell for a second month in a row from 55.7 in July to 55 in August. It is estimated that a reading above 50 indicates growth in activity. Economic activity in August was marked by new work, increased tourism, higher client demand and attractive price promotions.
Dubai unveils marine transport master plan for 2030
Dubai launched a marine master plan for 2030 that encompasses 188% expansion of the marine transport network, a 400% increase in passenger lines and the manufacturing of the world's first electric 'abra' using 3D printing technology. Through this plan Dubai aims to increase the number of marine transport users by 51% - from 14.7 million to 22.2 million by 2030.
DIFC enacts amended Data Protection Regulations
Enhancing the current data protection framework, DIFC enacts amendments to the Data Protection Regulations. The amendments address the means for better, safer, and more ethical management of personal data processing and operations.
Survey reports AI is changing customer behaviour
As per the State of the Connected Customer Report, economic and technological shifts are changing customer priorities, behaviours, and expectations. The top 3 customer sentiments around generative AI in the UAE are curiosity, excitement, hope.
IIT Delhi set to open Abu Dhabi campus in January
India's leading technical education Indian Institute of Technology Delhi (IIT-Delhi) is set to open its international campus in Abu Dhabi in 2024. This move highlights the shared vision of the two countries focus on areas of educational excellence, innovation, knowledge exchange and investment in human capital.