WEEKLY BUSINESS ROUNDUP- 30th July 2022 to 5th August
August 08, 2022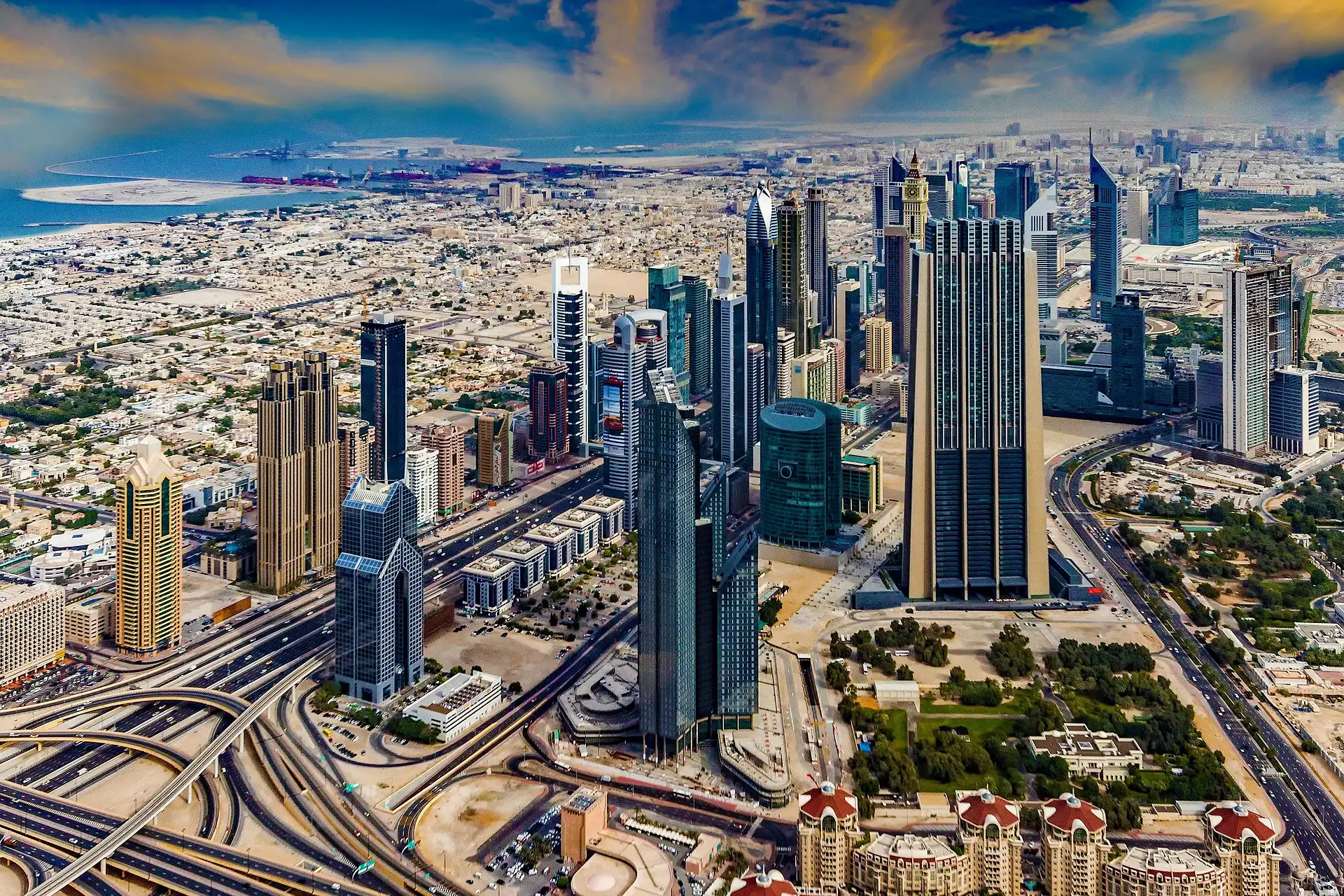 CBUAE: Gross assets stand at AED 3 million between January to May 2022
Central Bank of UAE's latest reports reveal the total assets of 22 national banks increased to AED 3.023 trillion in the first five months of 2022. Assets of national banks accounted for 87.8% of gross banking sector's assets of Dh3.442 trillion by end of last May.

Saudi & UAE business conditions improve with ease in inflation
As price pressures edged lower and employment expanded in July 2022, UAE and Saudi witnessed stronger economic conditions. Input costs in both economies eased marginally after hitting a 11 year high in June. Saudi Arabia and UAE have also set aside billions of dollars as inflation relief to support citizens in the low-income segment and stockpile key commodities.

UAE automotive market posts 9.3% growth in H1 2022
The UAE automotive market recorded 9.3% growth in H1 2022 compared to the same period in 2021. Reports released by industry leaders reveal SUVs dominated the UAE market constituting 50.5% sales for H1 2022. Passenger car sales revenue is projected to reach US$5.8 billion this year, after the demand buoyed from August to September 2021.

UAE FDI inflow surged 116% in the past decade
As per a Ministry of Economy report, Foreign Direct Investments (FDI) in the UAE increased by 116% between 2012 and 2021. FDI inflow in the country amounted to US$9.566 billion in 2012 and totaled to US$20.667 billion in 2021. FDI inflows witnessed remarkable growth over the last decade, rising from US$9.764 billion in 2013 to US$11.071 billion in 2014 to US$8.55 billion in 2015 to US$9.604 billion in 2016 to US$10.354 billion in 2017to US$10.385 billion in 2018, US$17.874 billion in 2019 and US$19.884 billion in 2020.

Dubai real estate remains buoyant on demand and supply side
As per an industry report released on the real estate trends in Dubai, experts are positive the sector will overcome inflation, supply chain and geopolitical issues to record impressive numbers. Within the first 6 months of this year noteworthy projects were launched in Dubai buoyed by a robust secondary market. Apartment supply surged from 6000 units in Q1 2022 to 7000 in Q2 2022. Handover of new villas almost doubled, and 25000 residential units are expected to be handed over by the end of the year.

Dubai Chamber creates working group with focus on digital assets
Dubai Chamber has created a working group to focus on the digital assets industry. The Dubai Digital Assets Business Group will be instrumental in providing strategic and up-to-date market research data related to industry stakeholders, policymakers and will drive growth, boost transparency in digital assets companies.

7.12 million international overnight visitors in Dubai within the first six months of 2022
Dubai's Department of Economy and Tourism (DET) recorded footfall of 7.12 million international overnight visitors between January and June 2022. The emirate recorded more than 183% growth in visitors compared to 2.52 million visitors who came to the emirate in the first six months of 2021.

Dubai's Department of Finance launches strategic plan for 2026
Dubai's Department of Finance (DoF) launched a strategic plan for the year 2026 to achieve a set of objectives associated with the Dubai Strategy 2030 project. DoF's new strategy is based on a vision of 'Global leadership and innovative financial sustainability', backed by six corporate values to develop government financial business and to achieve six ambitious strategic objectives that are future forward in their approach.

Dubai strengthens its position as world's Web3 Capital
Launch of Dubai's Metaverse Strategy is likely to position the emirate as a global pioneer offering the world's most advanced and connected ecosystem where the metaverse community can thrive in a dynamic and enabling environment. Dubai already has 1000+ companies in the blockchain and metaverse sector contributing US$500 million to the economy which is likely to increase significantly. The Dubai Metaverse Strategy aims to support more than 40,000 virtual jobs by 2030 and add US$4 billion to Dubai's economy in five years.

New licenses in Ajman record 16% growth during H1 2022
Ajman's Department of Economic Development revealed the number of new economic licenses increased to 2,637 in H1 2022, marking 16% growth, compared to 2,271 licenses in the first half of 2021. The services and initiatives provided by the Ajman DED contribute to enhancing the ease of doing business and supporting public private partnerships.