WEEKLY BUSINESS ROUNDUP- 03rd September to 09th September 2022
September 12, 2022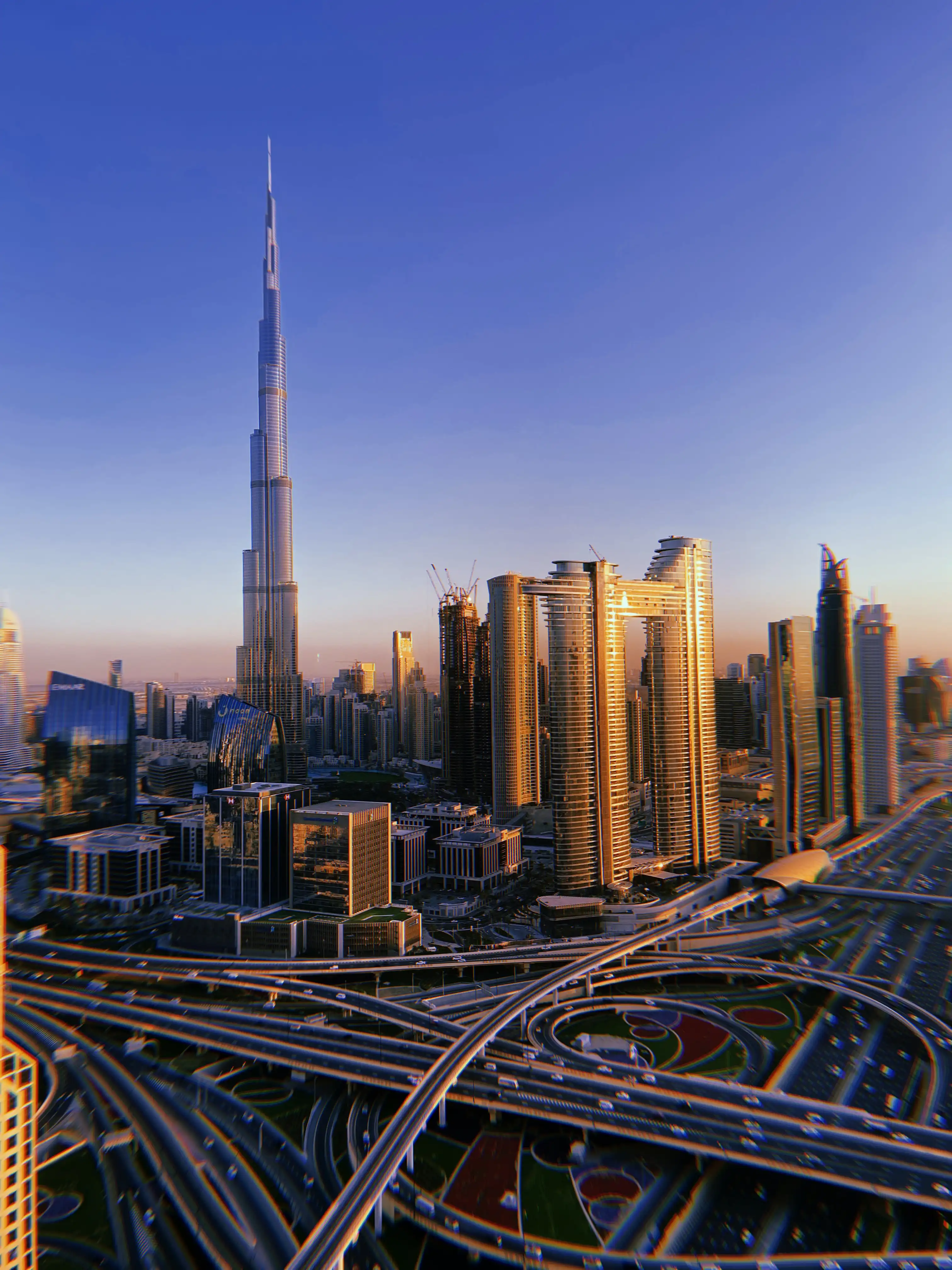 Middle East carriers post world's second-highest growth in July traffic
As per data from International Air Transport Association (IATA), Middle East air travel market ranked as one of the strongest performers in passenger traffic in July - almost tripling 2021 numbers. Recording the second highest growth globally, Middle Eastern airlines rose 193.1% during July 2022 compared to July 2021.

UAE takes the top 10 spot in 432 global indicators
The Federal Competitiveness and Statistics Centre (FCSC) stated UAE tops 156 world competitiveness indicators and is among the top 10 in 432. The indexes constitute almost 30% of global indexes and the UAE excels in essential areas like education, environment, climate change, security and safety, cybersecurity, infrastructure, flexibility of regulations, prosperity, governance, and more. In terms of areas like economic performance, government efficiency, business efficiency, and infrastructure, the UAE ranked 6th, 3rd, 17th and 26th respectively.

UAE meets 42% of Japan's crude oil needs in July 2022
As per the Agency for Natural Resources and Energy in Tokyo, UAE catered to 42% of Japan's crude oil needs in July amounting to 33.99 million barrels. Statistics reveal the amount of crude Japan imported during July amounted to 81.05 million barrels, of which 79.17 million barrels, or 97.17%, originated from Arab countries.

UAE likely to be Israel's top 10 trading partner in 3 years; bilateral trade surges 117% in H1 2022
Bilateral trade between Israel- UAE has witnessed 117% increase in H1 2022 compared to the same period last year. Top Israeli diplomats predict UAE will be among Israel's top ten trading partners in the next two-three years. Bilateral trade during the first seven months of 2022 amounted to US$1.407 billion which surpassed US$1.221 billion trade during all of 2021.

10 UAE schools among top 100 in the world
As per recent statistics released Ten schools in the UAE feature among the top 100 private ones in the world. A total of 15 institutions from the Middle East region were included in the list. This index clearly reflects the solid education system in the UAE aligned to best international practices.

Dubai real estate market attracted record Dh24.3 billion investment through 9,720 sales deals in August
August was the highest performing month, from a sales transactions volume & value perspective, in 12 years. Dubai's real estate market attracted record AED 24.3 billion investment through 9,720 sales deals in August 2022. Reports reveal within the first 8 months of 2022 Dubai's property market had gained investments worth nearly AED 160 billion.

DIFC reports strong growth within the first 6 months of 2022
Dubai International Financial Centre (DIFC) reported robust growth in H1 2022. Underlining the Centre's commitment to drive the future of finance and aligned with DIFC's Strategy 2030 the entity saw 537 new entities registered during H1 2022, representing an 11% year-to-date increase. Further the total number of companies operating in DIFC has gone up from 3,297 to 4,031 by June 2022, marking 22% year-on-year. DIFC's market driven operating environment, legal and regulatory framework, innovation-based offerings have poised the Centre as home to 1,252 financial and innovation related companies, an increase of 22 percent from the same period in 2021.

ADNEC supports economic diversification; adopts new corporate identity
The Abu Dhabi National Exhibitions Company (ADNEC) embraced a new corporate identity with the aim of increasing the visibility of the Group's six main business sectors: Venues, Events, Hotels, Food and Beverage, Services and Tourism. ADNEC is focused on maximising social and economic benefits to the emirate's business and tourism sectors.

Khalifa Fund introduces e-commerce acceleration programme to bolster SME digital capacity
Khalifa Fund for Enterprise Development has announced the launch of the E-Commerce Acceleration Programme, which focuses on helping entrepreneurs with their e-commerce capabilities and capacity. The programme is a genuine effort to help deliver real results that impact the entrepreneur's bottom line, generate profit, expand their brand's exposure, and improve customer engagement in the SME sector.

Sharjah FDI Office is positive strong economic pillars will drive high growth sectors
Sharjah FDI Office released its latest report offering insights into factors driving high investor confidence in the emirate's diversified economy. Sharjah has continually strengthened its appeal as an attractive destination for foreign investment, backed by investor friendly policies, future forward infrastructure and a knowledge-based economy. Sharjah has identified seven high potential sectors that are key in accelerating the emirate's post pandemic growth.