How outsourcing your business' accounting system can prove beneficial
May 05, 2022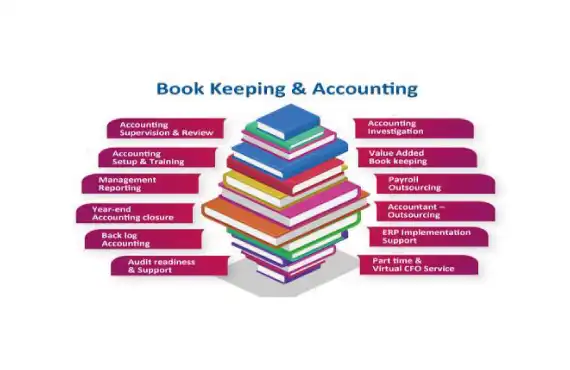 Given today's challenging economic climate, shareholders, regulators, and professional bodies are showing heightened interest in knowing how companies derive, report, disclose and communicate their financial position. This has brought about a paradigm shift within accounting standards & accounting systems.
It is essential for businesses to be able to address the concerns of their stakeholders and be proactive to change processes within accounting and finance practices. Only then will organizations be well poised to respond to market demands - both current as well as the future.
Every business requires a unique accounting system. It is not possible for small businesses to emulate the accounting systems of larger businesses. While large businesses have the appetite for establishing accounting systems with internal controls, small businesses come with their own set of limitations. For almost three decades, we at UHY James have been successful in catering to the Book-keeping & Accounting services of a diverse client base. Our team of experts deliver end-to-end accounting solutions & support services that meet complex financial reporting requirements of dynamic businesses.
Reasons why bookkeeping and proper accounting should be a top priority for your business:
Provides businesses clear insight into their financial data
Financial & Tax reporting systems are accurate, transparent & compliant
Easier to strengthen the strategy for your business
Your business is safe from violations and penalties
The scope of our accounting services
At UHY James, our accounting services are aimed at ensuring clients have an integrated insight into their financial well-being. The methodology and scope of our service includes but is not limited to the following;
Understanding the business model of the company to ensure systematic execution.
Sharing the preliminary list of requirements to understand the business model & agreed scope of work
Reviewing the documents on sample basis.
Ensuring critical compliance assessments for governance & compliance with UAE specific VAT laws and international reporting standards.
Performing quantitative assessment for financial impact and review
Performing qualitative assessment for performance efficiency
Book-keeping & Accounting services: An Overview
Here is a comprehensive insight into the various areas of support we extend through our Book-keeping & Accounting services.
Accounting Supervision & Review
Accounting Setup & Training
Management Reporting
Year-end Accounting closure
Back log Accounting
Audit readiness & Support
Accounting Investigation
Value Added Book keeping
Payroll Outsourcing
Accountant – Outsourcing
ERP Implementation Support
Part time & Virtual CFO Service
Adding value to your book-keeping /accounting systems
Clients can rest assured that our team will discuss in detail the quantification of the impact and provide insight into underlying demands of the industry. A key benefit for businesses leveraging our book-keeping and accounting services is receiving a report detailing exceptions identified, along with relevant comments from the management. In addition to the above, we provide actionable recommendations that help clients make informed and calculated remedial decisions.
If building a robust accounting system is on your agenda, trust us with your book-keeping and accounting related functions so that you can play to your strengths and focus on areas that require your attention and effort.
Write into us – info@uhy-ae.com and we will be happy to help you.