WEEKLY BUSINESS ROUNDUP 16th July 2022 to 22nd July 2022
July 25, 2022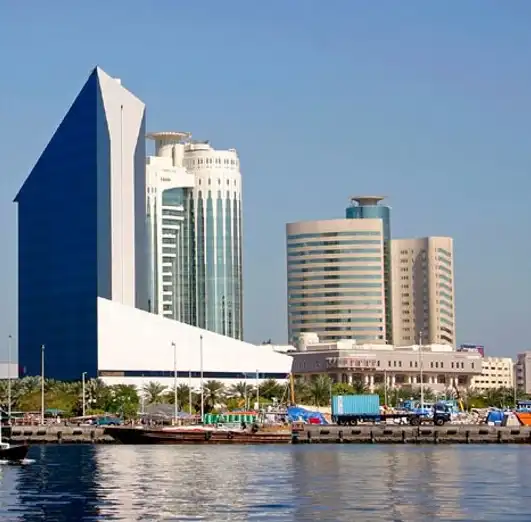 MENA Power Projects Forum 2022 focuses on US$ 250 billion worth of upcoming power projects in the region
Aligned with achieving the net zero emission target by 2050 and backed by robust economic recovery, MENA region is likely to witness growth in power project related investments between 2021 to 2025 – amounting to US$ 250 billion. The MENA Power Projects Forum will provide a platform for regional and global power and utility providers to secure more business during the two-day event taking place between September 7 – 8 2022.

UAE recorded 59% increase in the number of French tourists in 2021
UAE and France have witnessed significant momentum in tourism in recent years. In 2021, the number of French tourists coming to the UAE increased by 59% compared to 2020, totalling to 311,570. The total number of French tourists who visited UAE between 2015 to 2021 totalled to 2.461 million. France is one of the top 10 sources of tourists who visit the UAE.

CBUAE records growth within UAE's insurance sector; 2.6% Y-o-Y increase in total assets of insurance sector
UAE's insurance sector recorded growth in Q1 2022 as the country marked a surge in the number of insurance policies, gross written premiums, and the number of licensed insurance related entities. As per the Quarterly Economic Review issued by the Central Bank of the UAE for Q1 2022, the insurance sector activity showed total number of insurance policies increased Y-o-Y by 10.4% in Q1 2022 to 2.3 million policies compared to 2.1 million policies in Q1 2021. This increase is largely driven by the property and liability insurance policies.

UAE and France sign Comprehensive Strategic Energy Partnership
His Highness Sheikh Mohamed bin Zayed Al Nahyan, President of the United Arab Emirates and Ruler of Abu Dhabi signed two agreements in Paris. The first is Comprehensive Strategic Energy Partnership (CSEP) between the United Arab Emirates (UAE) and France and the second is a strategic partnership agreement between ADNOC and Total Energies. CSEP turns the spotlight on enhancing energy security, energy affordability and decarbonisation, as well as progressive climate action ahead of COP28 – scheduled to be held in the UAE in 2023.

UAE participates in extraordinary session of Arab League's Economic and Social Council
UAE participated in the Economic and Social Council of the Arab League, held in Cairo, Egypt. During the session, the Emirati delegation shared their pioneering experience in establishing the foundations of advanced and sustainable action mechanisms to enhance the economic cooperation and integration of Arab countries, through proactive policies and strategies in line with the vision and directives of the country's leadership to support social and economic initiatives that maintain the sustainability of Arab economies.

Exports and re-exports of Dubai Chamber of Commerce exceed AED 129 billion in H1 2022
Dubai Chamber members exports and re-exports increased to AED 129.4 billion in the first six months of 2022, marking 17.8% increase compared to the same period in 2021. The total number of certificates of origin issued rose 8.9% y-o-y to exceed 357,000. These figures reflect Dubai Chamber's consistent efforts to enhance its services, accelerate the competitiveness of the private sector and strengthen the business community of the emirate.

Dubai ruler urges airport entities to enhance service, security, and logistic capabilities
DXB maintains first place in the world in international passenger traffic as the emirate's airport recorded a traffic of more than 13.6 million passengers in the first quarter of this year, its busiest since 2020. Annual traffic in Dubai International Airport is projected to reach 58.3 million in 2022, exceeding initial forecasts by a significant margin. His Highness Sheikh Mohammed bin Rashid Al Maktoum, Vice-President and Prime Minister of the UAE and Ruler of Dubai visited the airport and directed entities to strengthen the airport's capabilities in all areas including services, security, and logistics.

Dubai ruler issues Decree regulating grant of 'Musataha' rights on commercial lands in Dubai
His Highness Sheikh Mohammed bin Rashid Al Maktoum, Vice President and Prime Minister of the UAE and the Ruler of Dubai has issued Decree No. (23) of 2022 regulating the grant of 'Musataha' rights on commercial lands in Dubai. The Decree regulates the use of commercial lands in Dubai by granting the right of 'Musataha' to develop real estate projects. This new legislation highlights the emirate's efforts to consolidate Dubai's status as a preferred global real estate investment destination.

25% growth in new business licenses issued in Dubai in H1 2022
Registering 25% growth, Dubai issued 45,653 licenses in H1 2022, compared to the same period in 2021. The government's innovative, strategic approaches and policy amendments have revitalised the economy, accelerated the pace of economic growth and reflected the globally competitive offerings provided to businesses heading to Dubai. The BRL sector data reveals 55 percent of the new business licences issued during H1 2022 were professional and 45 percent were commercial.

Real estate transactions worth more than AED 22.5 billion were recorded in Abu Dhabi in H1 2022
The latest report released by Department of Municipalities and Transport (DMT) revealed Abu Dhabi's real estate market grew steadily driven by positive investor sentiment as the emirate recorded 7,474 property transactions amounting to more than AED 22.51 billion. DMT's real estate trading index shows 3,568 real estate purchase and sale transactions worth AED8.9 billion and 3,906 mortgage transactions worth AED13.61 billion. Backed by key policies and strategic measures Abu Dhabi is working towards bolstering its real estate market by leveraging significant opportunities.